DC Pumps Are Better Than Ac Pumps in Solar Pumping Systems
Share
Issue Time

2022/08/02
Summary
The solar water pump is the core of the solar water pump system. There are two main types of solar water pumps on the market: AC water pumps and DC water pumps. Below we briefly introduce why DC pumps are better than AC pumps in solar pumping systems.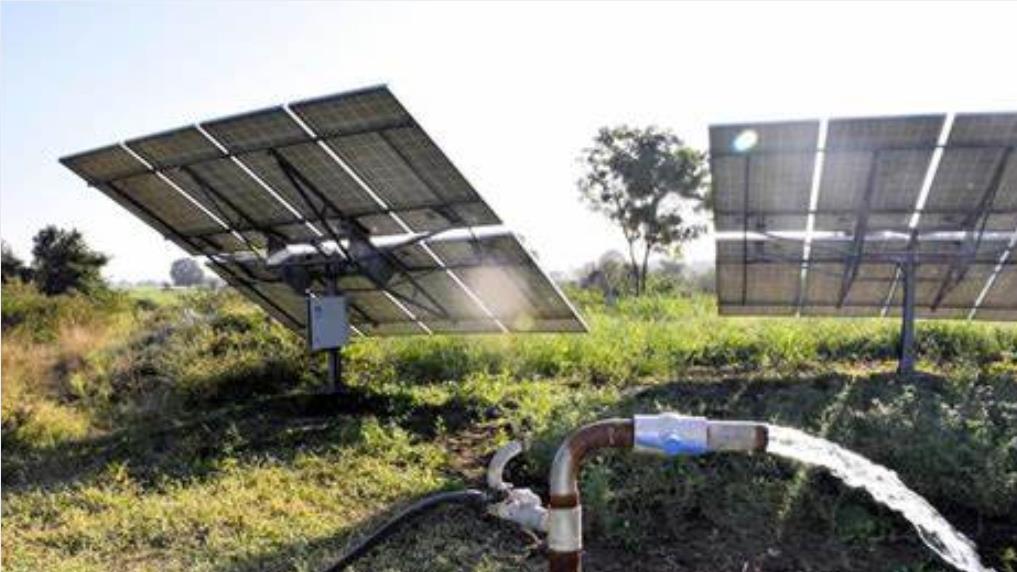 这
太阳能水泵
是太阳能水泵系统的心脏,因此选择可靠的水泵是构建高效系统的关键选择。
市场上有两种主要类型的太阳能水泵:交流水泵和直流水泵。
直流太阳能水泵使用直流电机,与太阳能电池板或电池等直流电机配合使用,因此不需要逆变器。
而交流太阳能泵使用交流电机,通过太阳能泵逆变器将来自太阳能电池板的直流电转换为交流电。
那么哪个更好,交流泵还是直流泵?
在实践中,我们通常在 5kW 以下的低功率容量系统中使用直流泵,但在选择其中一种时需要考虑一些因素,因为它们各有优缺点。
价格
虽然直流泵比交流泵更高效,并且需要更少的太阳能电池板来运行,但在偏远地区很难维护,因为它需要一个专门的服务中心,而且您无法在夜间运行紧急情况,这就是为什么它的原因是价格高于交流泵的价格。
使用寿命
在使用寿命方面,直流太阳能水泵采用纯铜材质的电机线圈,使用寿命更长,而交流太阳能水泵采用铝/铜材质的电机线圈,具有竞争力的价格。
噪音
Noise-wise, the DC pump is low noise and completely quiet because it uses an internal BLDC motor with high manufacturing technology, while the AC pump uses old motor technology, and the noise of the AC pump increases with age.
So now it's clear that using a DC pump is much better than an AC pump.
DC solar pumping system components
The DC solar water pump system is mainly composed of solar panels, a controller, and a DC water pump. The most important part is the DC controller, which has 4 important rules:
A. Regulate the DC input voltage for maximum power point tracking (MPPT) to run the pump at maximum efficiency.
B. Automatically start and stop the pump.
C. Soft start the pump.
D. Provide various protections such as overcurrent, short circuit, overvoltage, under voltage, and overtemperature.
The DC controller also has a display that shows real-time measurements of pump power, voltage, current consumption, and speed.
The above briefly introduces the differences between AC solar water pumps and DC solar water pumps and the system components of DC solar water pumping. If you want to buy solar water pumps, please
contact us
.