Do You Know About Solar Powered Surface Pumps?
Share
Issue Time

2022/11/10
Summary
Discover the advantages of solar-powered surface pumps for efficient water pumping. TPON, a leading custom solar water pump manufacturer, offers cost-effective and high-quality solutions.
Solar-powered surface pumps
are an innovation in modern technology, based on the impractical use of old-fashioned traditional pumps in all aspects of solar water pumps. For example, connecting the traditional power grid to the water pump will result in extremely unstable operation of the water pump in an area with an unstable power supply, thereby affecting the entire pumping process of the water pump. In addition, the operating costs of fuel pumps are increasing and require frequent manual maintenance.
The loading process requires high costs and labor. Therefore, solar surface pumps are now the most suitable for current user needs. It can efficiently provide solar power generation, without worrying about the problems of traditional water pumps, and serve users more efficiently!
How Does the Solar-Powered Surface Pump Work?
The main power comes from the energy work of the solar panel, which realizes the off-grid maintenance-free working state and saves the operating cost. When the solar-powered surface pump is running, the water in ponds, lakes, and shallow water areas can be directly pumped to the water source you need through the suction pipe. Provide users with a convenient water supply environment, minimize the user's use cost, maximize the pumping efficiency, and bring huge results and impacts to users.
Solar Surface Pump Application
Taking our TPQB3-50-48-550 as an example, the motor power of the solar surface water pump system kit is 550w, the maximum lift is 50m, the DC voltage (v) is 48, and the maximum flow (m³/h) is 3. Solar water pumps are widely used in rivers, lakes, swimming pools, irrigation, ponds, streams, pastures, etc.
Advantages of Solar Floor Pumps
The whole solar water pump has good anti-corrosion and anti-rust effects, easy installation, high efficiency, and good maintenance-free performance, which ensures that the solar water pump has low noise and long service life during use.
The above briefly introduces the application and advantages of solar-powered surface pumps. If you want to buy solar water pumps or ground pumps, please
contact us
.
TPON is a professional
custom solar water pump manufacturer
. In order to control product quality and reduce cost prices, we will bring customers the most cost-effective and competitive solar water pumps. All the important parts of the solar water pump are produced and processed by our factory. The workshop is equipped with automatic winding machines, finishing equipment, advanced assembly lines, and precision testing machines. Each solar well pump will be rigorously tested before leaving the factory to ensure product quality.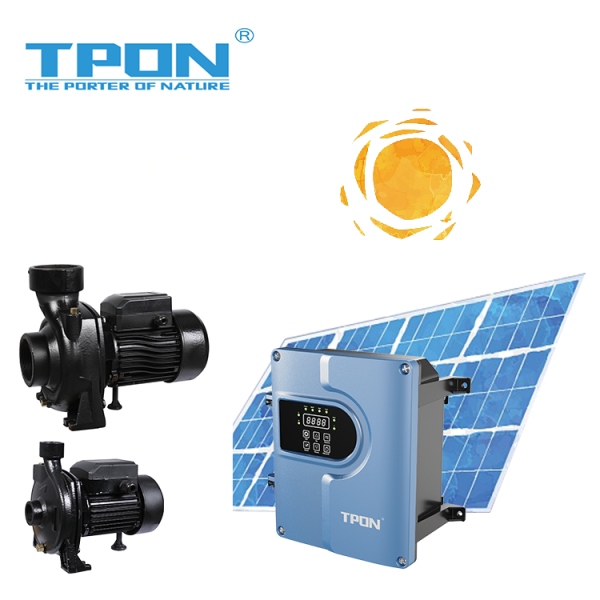 Solar Centrifugal Solar Powered Irrigation Pump Price has the large flow, it 's used for irrigation from river or lake.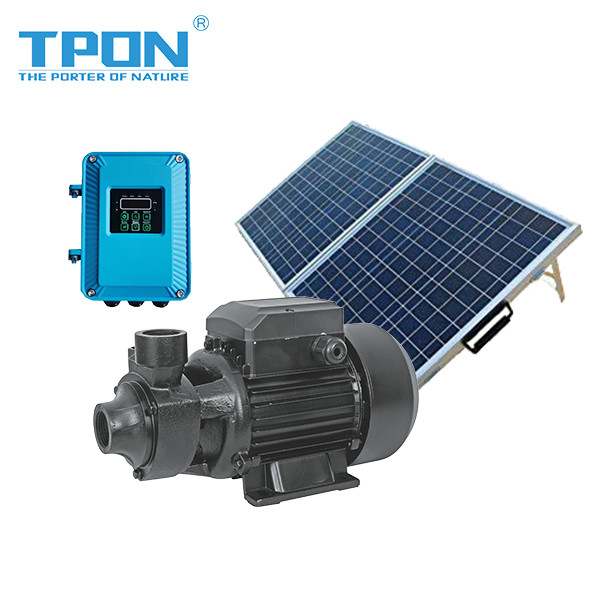 Solar Powered QB Surface Pump No Battery is suitable for solving pond management,livestock watering etc from river or lake.